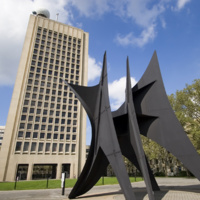 Building 54
21 AMES ST, Cambridge, MA 02139
Place Type

MIT Campus

Website
Recent Events
Filippo Gallina left a positive review
Monday, April 09, 2018
The meeting was very interesting, and the speaker was capable to create attraction in her field of research. The food was also very good
thank you!

Jim Fleming left a positive review
Friday, February 02, 2018
Heartwarming and very informative from viewpoints of history and current science legacy.

Flora Kathleen Su left a positive review
Wednesday, September 20, 2017
Very informative and well-presented. Would love to be able to share a video recording of the presentation if possible!

Building 54 posted a photo
Friday, July 14, 2017