Concrete Sustainability Hub
The MIT Concrete Sustainability Hub, CSHub, is a dedicated interdisciplinary team of researchers from several departments across MIT working on concrete and infrastructure science, engineering, and economics since 2009. The MIT CSHub brings together leaders from academia, industry, and government to develop breakthroughs using a holistic approach that will achieve durable and sustainable homes, buildings, and infrastructure in ever more demanding environments.
Department Type

Department/Lab/Center (DLC)
Group Email
The scope of this interdisciplinary workshop is to bring together experts from physiology, sports medicine, engineering and physics. With the rapid...
Friday, April 13, 2018 at 8:00am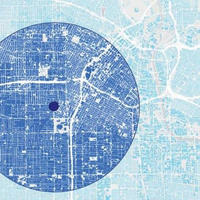 Some cities are laid out on a precise grid where the arrangement of buildings resembles the ordering of atoms in a crystal, while others are arranged more...
Thursday, May 03, 2018 at 11:00am
On behalf of the Local Organization Committee and the International Scientific Committee, we welcome you to the campus of the Massachusetts Institute of...
Tuesday, May 29, 2018 at 8:00am to 6:00pm
Recent Events