Concrete Sustainability Hub
The MIT Concrete Sustainability Hub, CSHub, is a dedicated interdisciplinary team of researchers from several departments across MIT working on concrete and infrastructure science, engineering, and economics since 2009. The MIT CSHub brings together leaders from academia, industry, and government to develop breakthroughs using a holistic approach that will achieve durable and sustainable homes, buildings, and infrastructure in ever more demanding environments.
Department Type

Department/Lab/Center (DLC)
Group Email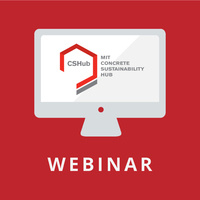 Freeze-thaw damage is a potentially serious deterioration process that occurs in concrete structures in cold climates. Air-entrainment, the intentional...
Thursday, July 19, 2018 at 11:00am to 12:00pm
Recent Events