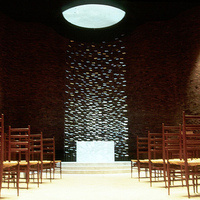 Office of Religious Life
At MIT, there are about 25 active and long-standing religious organizations on campus. These organizations are based in the Office of Religious Life in Building W11, the Religious Activities Center. Chaplains who represent major faith communities devote their time to on-campus activities, one-on-one counseling for students, and advising student religious organizations. In addition, there are para-church groups served by chaplains and interns working on campus during the school year. These groups are all supported by outside funding.
Religious, moral and ethical convictions are important personal identity markers, and the Institute encourages all members of the community to freely express their beliefs. The chaplain to the Institute monitors that responsibility and offers support and counsel in times of loss and trauma.

The Office of Religious Life is committed to the principle of equal opportunity in education and employment and adheres to the Institute's nondiscrimination policy as described here.
Department Type

Department/Lab/Center (DLC)
Group Email
Recent Events