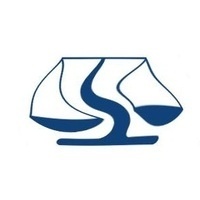 AUDITIONS for Trial by Jury, IAP one-act comic opera
Saturday, January 06, 2018 at 5:00pm to 8:00pm
5-134
The MIT Gilbert And Sullivan Players are excited to announce AUDITIONS for our IAP 2018 production of
Trial By Jury, a one-act comic opera.
Trial By Jury is a one-act satire on love and the law. The lovely Angelina is suing her former flame, Edwin, for breach of promise of marriage. The trial quickly gets out of hand, and it's left to The Learned Judge to find a solution that will satisfy both parties. Gilbert and Sullivan's second collaboration, it features all the wit, social commentary, and musical artistry for which the two would later become famous.
If you are unable to make these audition dates but would be interested in joining the ensemble, send an email to trial-by-jury [at] mit.edu with your name, preferred voice part if you know it, and contact information.

What to prepare: A piece of music that shows off your voice! An accompanist will be provided, but a capella auditions are accepted as well. We are looking for people OF ALL LEVELS OF VOCAL ABILITY AND TRAINING. Scores for all G&S operettas will be provided. For all other music, please bring a copy for the accompanist.
Performances: January 26, 27, and 28
Everyone who auditions is guaranteed at least a role in the ensemble. Casting will be gender- and race- blind for all roles.
Please note that all positions are volunteer, and preference in lead roles will be given to MIT students.
Event Type

Events By Interest
Group

Add to my calendar