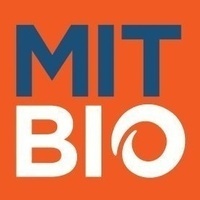 Career panel on Consulting & Investment in Healthcare
Tuesday, January 23, 2018 at 1:30pm to 3:00pm
Building 68, 181
31 AMES ST, Cambridge, MA 02139
Seamus Levine-Wilkinson, Ph.D. - Manager at Clarion Healthcare,
Maria Denslow, Ph.D. - Healthcare Lead Knowledge Analyst at BCG,
Jason Ruth, Ph.D. - Associate at 5AM Ventures,
Burt Adelman, M.D. - Senior Advisor at Novo Ventures,
Panelists represent a cross section of the consulting & investment industry in healthcare. We have consultant at a boutique firm, a knowledge expert in a large consulting firm, a venture capitalist, and a corporate investor. The panel would give you a good sense about the breadth of opportunities in the consulting and investment world, and how one can transition into these careers after school. The panelists also represent a good example of how much fluidity there is between these career options.