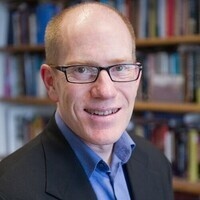 Focus on Russia: Putinism
Tuesday, February 26, 2019 at 4:30pm to 6:00pm
Building E40, 496
1 AMHERST ST, Cambridge, MA 02142
What is Vladimir Putin up to? Drawing on his new study, Brian Taylor will argue that we can only understand Putin's Russia if we understand the set of ideas, emotions, and habits that influence how Team Putin views the world.
Each semester the MIT Security Studies Program, together with the MISTI MIT-Russia Program, and the MIT Center for International Studies, presents a speaker series entitled "Focus on Russia," which considers a number of current issues in Russian domestic and foreign policies. The public is welcome to attend.
About the Speaker:
Brian Taylor is Professor and Chair of Political Science in the Maxwell School at Syracuse University. Taylor is the author of three books on Russian politics: The Code of Putinism (Oxford University Press, 2018); State Building in Putin's Russia: Policing and Coercion after Communism (Cambridge University Press, 2011) and Politics and the Russian Army: Civil-Military Relations, 1689-2000 (Cambridge University Press, 2003). He received his B.A. from the University of Iowa, an M.Sc. from the London School of Economics and Political Science, and a Ph.D. from the Massachusetts Institute of Technology.
Copies of Taylor's latest book The Code of Putinism will be available for purchase for purchase at the event.
Event Type

Events By Interest

Events By Audience

Events By School

Tags
Department

Contact Email

Add to my calendar