IAP 2022: Mission Innovation Program—Dual-use Ventures: Navigating Both Commercial & Defense Markets
Friday, January 21, 2022 at 9:00am to 5:00pm
Virtual Event
Program Description
The Dual-use Ventures non-credit IAP course helps technology startups navigate early-stage challenges in market research, use cases, and federal funding opportunities. We provide insights into navigating SBIRs, STTRs, and other federal funding opportunities while working within the commercial marketplace so that tech founders - when thoughtful and working rigorously - can take their Minimum Viable Product from $0 in revenue to $1,500,000 in defense contracts over the course of 24 months. This program is intentional about instruction and training - our eminent goal is to help MIT-affiliated lab-based tech startups traverse the trough of disillusionment and commercialize tough tech products for the betterment of humankind.
This course is for students, alumni, and ecosystem members who want to learn useful and actionable steps to create dual-use ventures (DuV). A dual-use venture is one that has both government and commercial (enterprise and/or consumer) customers. We'll discuss frameworks, funding opportunities, entrepreneur roadmaps, and government resources. Topics in this course are particularly relevant to technology entrepreneurs interested in learning more about working with the Department of Defense.
MIT strives to enable higher levels of diversity and inclusion in the innovation ecosystem. Research shows that diversity is a key factor for innovation, helping unearth inherent biases in technological solutions, enabling teams to make better decisions, and driving stronger performance. We strongly encourage members of traditionally marginalized communities to participate in this course.
This series offers presentations over zoom from MIT and government speakers, a networking event, and plenty of opportunities to ask questions on topics we have found tech startups are most interested in learning more about.
Course Thesis
Startups can be purposeful about designing their company to be ready to pursue both commercial and defense markets. This requires being informed, prepared, diligent, and ready when either market opportunity becomes available.
Key Outcomes
Learn about non-dilutive funding opportunities, nuances of the defense and dual-use markets, and stakeholders in the defense acquisitions system
Understand the need to move opportunistically across both commercial and defense markets in the early stages of ventures
Learn how government data rights interact with a dual-use venture's commercially oriented IP strategy
Gain insights on how to protect the long-term value of your technology for both commercial and government markets
Achieve an actionable understanding of DOD contractual requirements for cybersecurity and information protection
Schedule
(updated regularly & subject to change)
Day 1 | Wednesday, January 19, 2022 | Dual-use, broadly…
Day 2 | Thursday, January 20, 2022 | My tech startup has a call with the military…
Day 3 | Friday, January 21, 2022 | Startup funding pinball…
SPEAKERS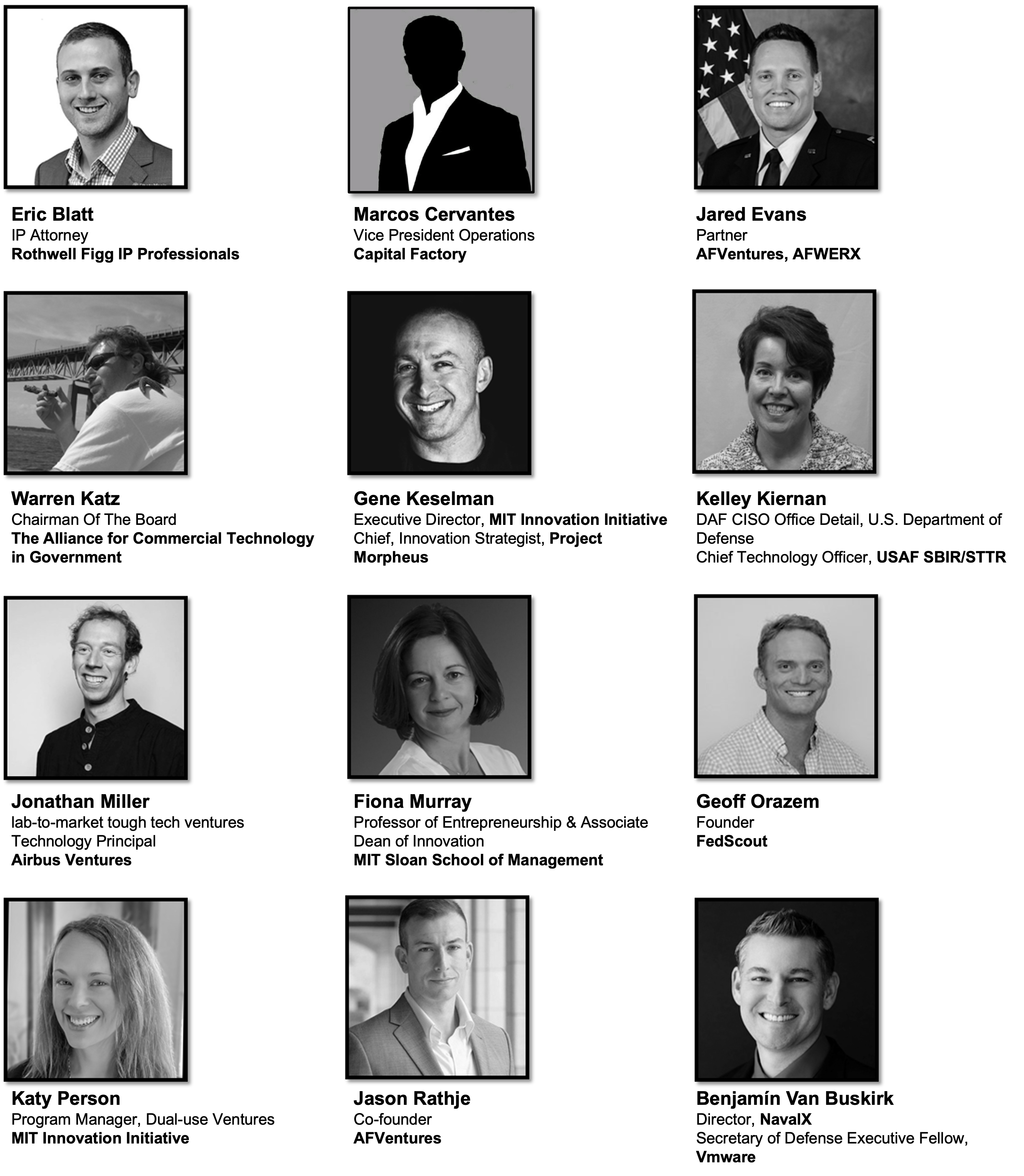 Event Type

Events By Interest

Events By Audience

Events By School

Tags

Website
Department

Hashtag

Add to my calendar