MIT Alumni InnovationHQ Virtual Open house
Thursday, June 24, 2021 at 3:00pm to 4:30pm
Virtual Event
Celebrate the opening of MIT's new innovation and entrepreneurship hub with the first-ever virtual tour of the MIT InnovationHQ on Thursday, June 24.
MIT InnovationHQ (iHQ) Virtual Open House
Exclusive to the MIT Alumni Community
Thursday, June 24 | 3:00 p.m. ET
Be among the first in the MIT community to tour MIT iHQ, the Institute's new hub for innovation and entrepreneurship and the new entrance to MIT.
This invitation is for our alumni entrepreneurs and innovators, like you. We hope you can join us!

Located in the Suffolk Building on Main Street in Kendall Square—the most innovative square mile on the planet—the newly transformed 25,000-foot iHQ will provide MIT's thriving innovation ecosystem—students, organizations, founders, and others— a central location to share research and ideas, work collaboratively, and bring about new discoveries.

The Alumni Virtual Open House will include a special sneak peek at the coworking and teaching spaces; breakout sessions to learn about the people and the programs who'll call iHQ home; and a musical performance from MIT Music & Theater Arts from the Voxel Lab. More speakers are being confirmed. Click for complete event details.
Gene Keselman – EMBA '17
Executive Director, MIT Innovation Initiative

Fiona Murray
William Porter (1967) Professor of Entrepreneurship
Associate Dean for Innovation and Inclusion
MIT Sloan School of Management
Codirector–MIT Innovation Initiative

Michael Cima
Materials Science & Engineering Professor
Associate Dean of Innovation–School of Engineering
Codirector–MIT Innovation Initiative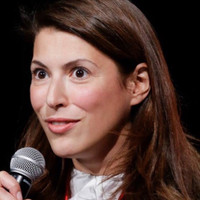 Hala Fadel
Founder & Managing Partner, Leap Ventures
Member, The MIT Corporation
Sign up today for the June 24 MIT Alumni Virtual Open House. If you have any questions, please email mitalumihq@mit.edu. This event is sponsored by the MIT Alumni Association, MIT Innovation Initiative, and the MIT Sloan Office of External Relations.
Event Type

Events By Interest

Events By Audience

Events By School

Tags

Website
Cost

FREE

Department

Contact Email

Add to my calendar