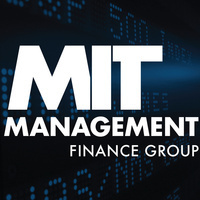 Prof. Robert C. Merton, S. Donald Sussman Fellowship Award Lecture
Monday, December 11, 2017 at 4:30pm to 6:00pm
Speaking on the Dynamic Portfolio Replication Principle in the Production of Financial Solutions:
A Potpourri of Private- and Public-Sector Applications to Financial Innovation in the Future

Part Three of the Series: Observations on the Role of Finance Science and Financial Innovation in Global Economic Growth and Development
Monday, December 11, 2017
Lecture: 4:30 - 6:00 p.m.
Samberg Conference Center, 50 Memorial Drive
E51, 7th Floor
Register today by visiting: bit.ly/FGLecture121117
About the S. Donald Sussman Fellowship:
The Fellowship is named in honor of S. Donald Sussman, who has worked in alternative investments for more than 30 years and manages funds that focus on
both quantitative and fundamental strategies. He is the founder of Trust Asset Management, the Paloma Funds, and New China Capital Management LLC. Sussman was the recipient of Institutional Investor's Alternative Investment News Lifetime Achievement Award in 2004. He is a member of the Board of Trustees and Executive Committee, and co-chair of the Investment Committee of Carnegie Hall.
He attended Columbia College and received a B.S. and an MBA from NYU.
The Sussman Fellowship is overseen by the MIT Sloan Finance Group. Sussman Fellows receive a $100,000 cash prize and share their insights on quantitative finance and the financial industry through three public lectures to be delivered at MIT Sloan during the year of the award.
Cost

Free

Hashtag

Add to my calendar