Secular Society of MIT
We're a community of atheists, secular humanists, and allies. We gather together to learn from each other, support each other, and build a strong community of secular students at MIT. We talk openly about our beliefs and positions, and we're happy to engage in dialogue with people who have differing views. Whatever your worldview, you're welcome at SSOMIT.
Group Type

Student Group
Group Email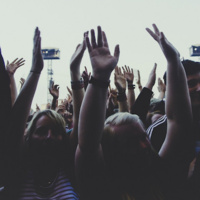 How can curiosity lead us out of stereotypes and echo chambers, and into better understanding of one another? Growing up as an Evangelical Christian, Max...
Thursday, April 04, 2019 at 7:00pm
An extended dialogue among local and visiting panelists with diverse individual approaches to Islam. WHEN: Saturday, APR/27, 1:30PM-5:30PM WHERE: 2-190 (1st...
Saturday, April 27, 2019 at 1:30pm to 5:30pm
Recent Events