Secular Society of MIT
We're a community of atheists, secular humanists, and allies. We gather together to learn from each other, support each other, and build a strong community of secular students at MIT. We talk openly about our beliefs and positions, and we're happy to engage in dialogue with people who have differing views. Whatever your worldview, you're welcome at SSOMIT.
Group Type

Student Group
Group Email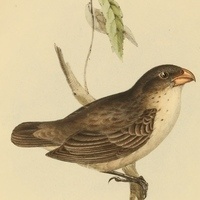 "Great is the power of steady misrepresentation; but the history of science shows that fortunately this power does not long endure." -- Charles Darwin,...
Tuesday, February 12, 2019 at 6:00pm to 9:00pm
Following our main Darwin Day event on TUE FEB/12 ( http://calendar.mit.edu/event/ssomit_darwin_day_2019 ), we invite you all to join us for an afternoon...
Saturday, February 16, 2019 at 1:30pm to 3:00pm
Recent Events