xTalks: Digital Discourses
Sponsored by the Office of Digital Learning, xTalks is forum to facilitate awareness, deep understanding and transference of educational innovations at MIT and elsewhere.
Group Type

Other Group/Organization
Group Email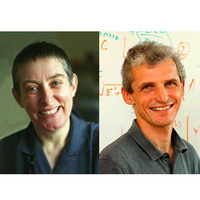 Professors Wolfgang Ketterle and Lorna Gibson use the flipped classroom in their teaching as a vehicle for activating learning and engaging students. Prof....
Monday, December 18, 2017 at 3:00pm to 4:15pm
Recent Events