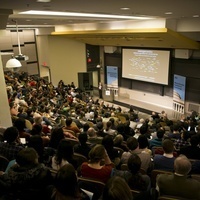 Place Type

MIT Campus

Website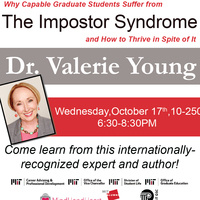 Do you chalk your success up to luck, timing, or other external factors?Do you believe "If I can do it, anyone can'? Do you agonize over the smallest flaws...
Wednesday, October 17, 2018 at 6:30pm to 8:30pm
Gerald Fink, an MIT biologist and former director of the Whitehead Institute, has been named the recipient of the 2018-2019 James R. Killian Jr. Faculty...
Thursday, April 04, 2019 at 4:00pm to 5:00pm
Recent Events
Tuesday, October 02, 2018
Tuesday, September 18, 2018
Saturday, September 15, 2018
Saumya Khanduja left a positive review
Tuesday, September 18, 2018
The presentation and discussion itself was very relevant and hopefully, will raise a lot more awareness across higher ed institutes. It'd have been good to have planned beforehand to stream it online though - the lecture hall was full and the video feed in the overview room did not come on until 3:50PM. Given the relevance and heightened interest in the topic, it could have been made available even if people were not able to join live.